Express Adventure: Fun for Kids!
Express is not just a meal; it's a magical dining experience tailored for young bites explorers.
Easy and Exciting Dining for Kids!
SnackTrack
™
Express offers a fantastic menu filled with kid-friendly sushi options, from smiley-face California rolls to adventurous dragon rolls.
It's all about easy and hassle-free dining, so kids can focus on the most important thing... having a blast while enjoying their meal!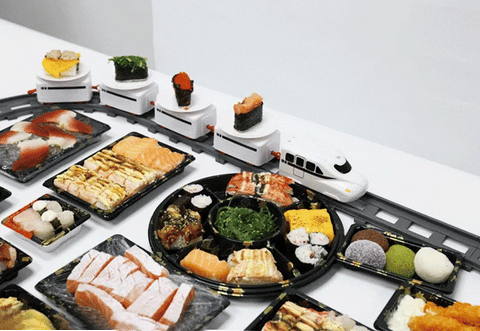 Party Time withSnackTrack™ Express!
Laugh and share stories with friends and family as you pick and choose from the ever-moving sushi delights.
Don't let your little ones miss out on this extraordinary dining experience. Order online now and let them embark on a flavour-packed journey that will make their taste buds sing with joy! 🚂🍱