⭐⭐⭐⭐⭐ Rated 4.4 Stars by 387+ Satisfied Customers
Clinically Tested Results Below
100% Safe To Know It's Working
All-Day Pout With Greater Results With More Use
Easy Wand Applicator For Results In 5 Mins Or Less
Lightweight Formula That Absorbs Into The Lips Fast
Works For Paper Thin Lips, Dry Lip, And All Skin Types
YOUR INSTANT LIP FIX... BASICALLY LIP FILLER WITHOUT THE FILLER
This unique mix of Vitamin E and Hyaluronic Acid will transform your pout into a full, kissable, natural looking lips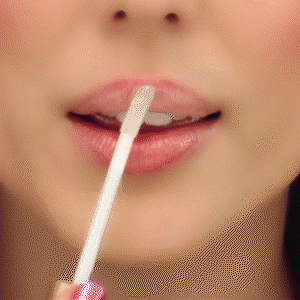 NO PAIN, NO DRYNESS, NO BREAKOUTS JUST BIGGER LIPS
Hyaluronic Acid increases moisture retention, so lips stay hydrated and juicy.
Nourishes your lips that plump and moisturize the lips.
Use it for a date night, a special event or a girl's brunch. Your lips will look visually fuller the entire time you're out.
IN LESS WALK OUT THE DOOR WITH CELEB LIKE LIPS
Because our unique formulation the serum is super lightweight and absorbs right into the lips leaving ZERO residue.HA acts like a magnet to draw moisture to the lips, while firming and plumping.
EASIER THAN APPLYING LIP GLOSS WHEN YOU'RE IN A RUSH
Because of the easy to use wand applicator there is no way you can mess this up girl...
The serum glides on the lips effotlessly. No fuss, or struggle with our product. Just for gorgeous full lips: Apply a generous coat to the lips, staying inside the lip line, as often as desired
Net content: 5ml
Size: 1.6*11cm
INGREDIENTS:ISONONYLISONONANOATE SQUALANEOCTYLDODECANOL DIMETHICONEDIMETHICONE CROSSPOLYMER,TOCOPHERYLACETATE,PARFUM,PROPYLPARABEN BHTVANILLYLBUTYLETHER.C145380,C177491,C177492,C177499,C177891,C115985.C115850,C119140
REAL RESULTS CUZ WE THE REAL DEAL
Note: When applying this lip-plumping liquid, it is best to apply a layer of lip oil first, which can properly relieve the spicy feeling and give a plump feeling after application. It is not recommended to use this product if you have sensitive skin.
Q&A
Q: Is It Painful Like Regular Lip Plumpers?
A: Old school lip plumpers work by agrivating the lips usually causing a "spicy" feeling.
Our product will tingle a little but its a very light and comfortable senstation compared to other lip plumpers you may have tried the past.
Q: What If I Get It On My Tongue?
A: Don't worry. Our formula is 100% clean crafted and is safe.
The formula itself will not harm you or your body you may just feel the tingle on your tonuge. If you get the serum on your tongue and it starts to feel uncomfortable grab a tissue and wipe off the tip of your tongue to help with the remove the sensation.
Q: How Long Do I Have To Wait To See Results?
A: There is no set time you can expect to see results as everybody's lips are different. But a majority of customer start seeing noticeably fuller lips in the 5-10 minute range.
Q: Is It Vegan & Cruelty Free
A: We use science backed natural ingredients that are 100% vegan and by using our tried and true formula we have ZERO need for animal testing :)
Q: Is Safe While Pregnant?
A: We don't recommned to use our serum if pregnant just as a safety percausion if you due injest some of the serum while applying.