🍭Fast refund guarantee>>Partial or full refund depend on the situation.
✈ Worldwide Express Shipping Available.
<<😍 97.72% Of Customers Buy 2 Or More For  Free Shipping😍>>
Like wrapping your bushes and trees in a big, bright hug; net lights are the quick and simple solution to your outdoor landscape lighting needs!
In this shop you'll discover the basics of net lights, installation advice for your project and alternative options for wrapping trees and bushes with lights. 
WHAT ARE NET LIGHTS?
If you need to wrap bushes, trees or columns, net lights have you covered! Simple in design, net lights are string lights that have been connected to form a grid, which can easily cover the exterior of bushes or tree trunks in a fast, hassle free installation process. Before the smart folks at the North Pole invented net lights, the only method for achieving this type of lighting on bushes, shrubs and trees was by wrapping multiple light strings around them. This method can be time consuming and involves tedious work to ensure even light distribution. Thus, net lights were born!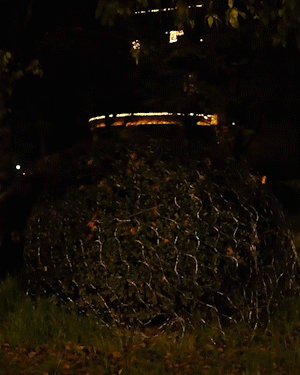 General Net Light Installation
Net lights have end-to-end connectors, plug them into one another as you go to avoid searching for the ends later and having to use multiple extension cords! Depending on the type, you can connect between 96 to 192 LED net lights together on one outlet. If you will be plugging multiple sets into each other it is best to check the specifications on the net lights you are interested in and plan accordingly. After your net light installation is complete, plug your lights into an outlet and step back to verify that the light pattern is as you want it. Make adjustments as necessary.
Wrapping Square Bushes
Hedgerows and other square or rectangular shaped bushes often have multiple angles and straight lines that are atypical of a normal bush. When these bushes flank walkways or flower beds they are usually visible from multiple sides, which is important to note. Depending on the bush size, net lights are ideal because of how well they drape. By placing the net light over the top and then letting the net light sides naturally fall over the front and back side of the bush it creates quick uniform light coverage from multiple angles.
Rectangular bush shapes are also common abutting walls or stairs, which often means only the front side and top side of the hedgerow are visible. Net lights are also ideal for this application because they only need to drape the top and front. Most net lights can be connected end to end and with LED net lights you can often connect numerous net lights together, which means you can outfit a large hedgerow utilizing only one plug outlet. This provides a very clean light pattern and is one of the easiest ways to accentuate your foliage shapes whether it be for festival, weddings or to create a festive outdoor space any time.
Bushes manicured to taper at the top often take on a conical appearance, which makes them naturally look like an ornamental shape. Net light sets can be connected end to end and wrapped either vertically or horizontally on these types of shapes, however, we recommend you hang them like curtain panels vertically around the bush to avoid a heavy concentration of lights at the top. This approach also looks great if you have several conical shaped bushes in a row.
Creating Bush Lights with a Pattern
The structured grid pattern design of net lights is very convenient for decorators who desire clean, uniform lighting. If your goal is the same, a few preparatory steps taken before you begin wrapping your bushes will guarantee a flawless finish. Start by laying the net lights side by side on the ground in front of your bushes in the direction that you plan to place them.
To create a uniform grid you will want to check that all of the vertical and horizontal strings are lined up across each net light. Take care to keep each net light facing the same direction as the one before it when wrapping your bushes and avoid overlap as much as possible to prevent a heavy concentration of lights in some areas.
Uniform Light Pattern
To Create Random Light Patterns
It's easy to think that the design of net lights won't allow for creating anything but a grid pattern across your bushes, however it is actually quite easy to achieve light patterns that appear random. There are several methods you can use. Overlap multiple net lights across your bushes in different directions and lay a few strands of string lights over top of the nets as well.
The addition of string lights also presents a fun opportunity to customize your bush lighting. Instead of matching the string lights color to that of your net lights, try using an accent color to match your other outdoor decorations or incorporate twinkling string lights to create the effect of fireflies dancing in your bushes at night. You can also try pushing the nets further into your bushes instead of laying them over top. The greenery above the net will diffuse the light slightly, creating an inviting glow from within the bush, which also produces the illusion of random light disbursement.
NET LIGHTS FOR LIGHT WRAPPED TREES
Special Waterproof String Net Lights doesn't have to stop at your bushes and shrubs. Trunk wraps and columns wraps can be used in varying dimensions to help create a cohesive design flow that extends from the bushes in front of your home up to your porch columns and outward to the trees dotting your yard.
Trunk Wraps for Small to Medium Trees
Typical trunk light wraps measure 1.5*1.5 meters/4.9*4.9 Ft and are just the right size for wrapping small to medium trees. 
If you're looking to wrap multiple trees which are all of varying sizes and you want a more durable option than traditional trunk wraps, you may be interested in size 3*2 meters/9.8*9.8 Ft.That's wide enough to wrap a tree under 24 inches in diameter. Simple loop clasps attach the ends of the net around the tree, making installation incredibly simple.
String Lights for Columns
String Lights for curtain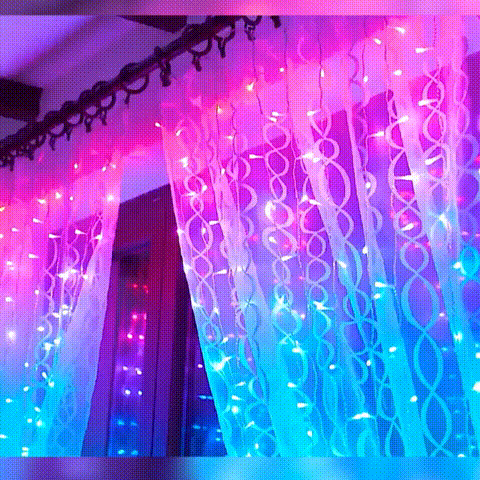 Others
Product Features
Waterproof and support for outdoor use: Our special light is IP44 and IP55 waterproof, so you can decorate it outside, even in cold winters. Has CE, UL, GS certified.
Specifications
Size: 1.5*1.5 meters / 3*2 meters
Number of lamp beads: 96/192LED
Light source: LED
Package Include
1 * Special Waterproof String Net Lights