Create the most beautiful braids in seconds!
This makes it easier than ever to create unique and cute styles for your daughter at home. Make fun braided pigtails in a snap - so easy anyone can do it!

Create unique and beautiful braided hairstyles in seconds with this electric automatic hair braid!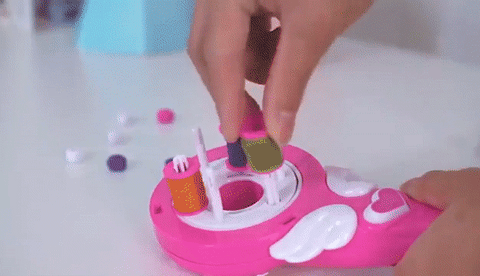 Promote development
Let your daughter develop a sense of creativity at an early age so she can discover her own style and fashio

The braiding system prevents tangling or pulling, so you'll never get hurt again.
Why our customers are fans of the Hairbraide
✓ Easy & fast: Create the most beautiful braids in just a few seconds without much effort!

✓ Prevents tangling or pulling: Thanks to our unique safety system, you never have to worry about getting hurt again!

✓ Encourage development: let your daughter develop a sense of creativity at an early age, so she can discover her own style and fashion!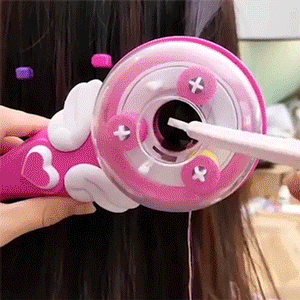 Create your own style
The possibilities are endless! Braid a familiar pattern or create your own - the Hairbraider™ is specially designed to make your child look unique!

Forget the manual method, the Hairbraider™ creates consistent and complex braid styles by itself, saving you a lot of time and energy.
How To Use
Specifications
Scope of delivery
Option 1: Magischer Juwelenbohrer
1x Magic Jewel Drill™
300x Colorful Diamonds
Option 2: Standard set


1x Hairbraider™
1x Basic Decoration Set
Option 3: Premium-Set
1x Hairbraider™
1x Hair comb
1x Premium decoration set with rubber bands and funny shapes in all colors!
Option 4: DIY Rope - Set 
1x DIY Rope - Bracelet
1x Hair Comb
1x Accessories
The Hairbraider™ is not available in stores, so grab this offer today while the promotion lasts and supplies last. We deliver the product in a transparent box and may therefore differ from the picture.
Order your Hairbraider™ directly and get free shipping today only.
100% SATISFACTION GUARANTEE
Over 230+ satisfied customers have preceded you in being supplied with our Hairbraider™.
We stand behind our product 100%. That is why we offer a "money back guarantee".
We offer the customer the opportunity to return the product 14 days after receipt.
We value impeccable customer service, available 24/7 for any questions and/or complaints.
Our products are BPA-free (BPA is a chemical found in many plastic products such as building materials, electronics, plastic bottles and toys).
It is of high quality;
Safe material and water dyeing;
Free from chemicals;
Warning: This product contains small parts. Play is recommended under adult supervision. (> 5years or older)